I really love the hotel's gold architecture, the whole building does look stand out in Al Muntazah. Centrally located this hotel is known for its 9 on-site restaurants and all 4 all-day dining cafes and bistros. From east to west, you can experience every unique dish within the hotel. Its 7 bars and Qube, Doha's largest entertainment nightclub, make the hotel a complete package. I literally think once you check-in, you might want to stay-in the whole day without leaving the hotel!
The Architecture & Interior Design
There are two buildings of Radisson Blu, the West and East Wing. The East Wing has more a classic Arabic design on its lobby, with the main reception located here. Did I say Radisson Blu Doha win lots of awards?
The West Wing is the latest addition with more contemporary design. You can also enjoy the library bar and its lounge.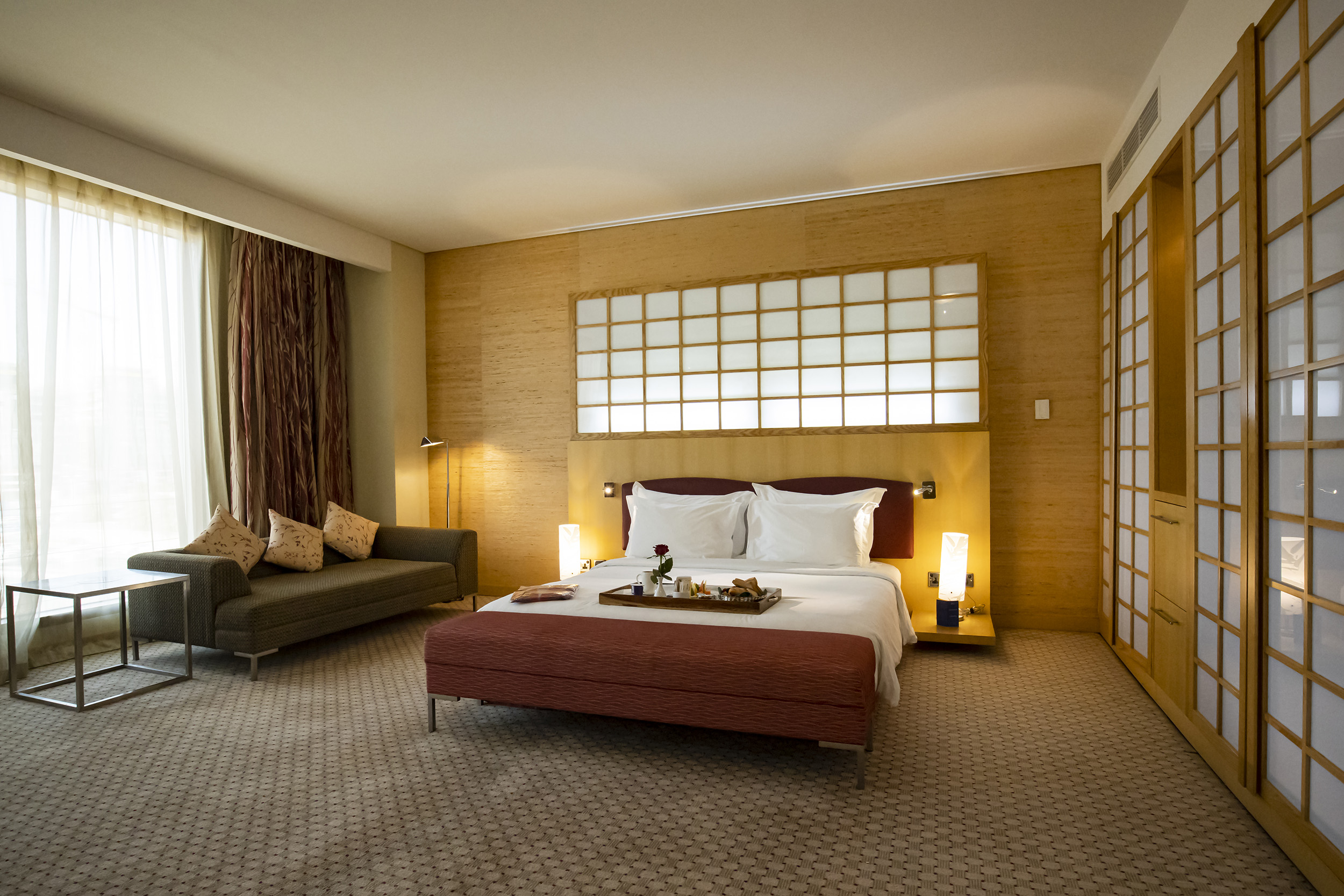 Radisson Blu Doha has 583 sophisticated, well-designed rooms and I should say it's the hotel with lots of beautifully themed room I've experienced so far! Decorative themes influenced by Asia, England, Scotland and traditional Arabic culture, provide international flair for elite travellers. I was lucky to experience their West Wing Premier Suite with contemporary modern design. The sleek Japanese wood decor across the suite could be seen in the entire interior design. The iconic style of this suite is paired with world-class amenities and upmarket bath products.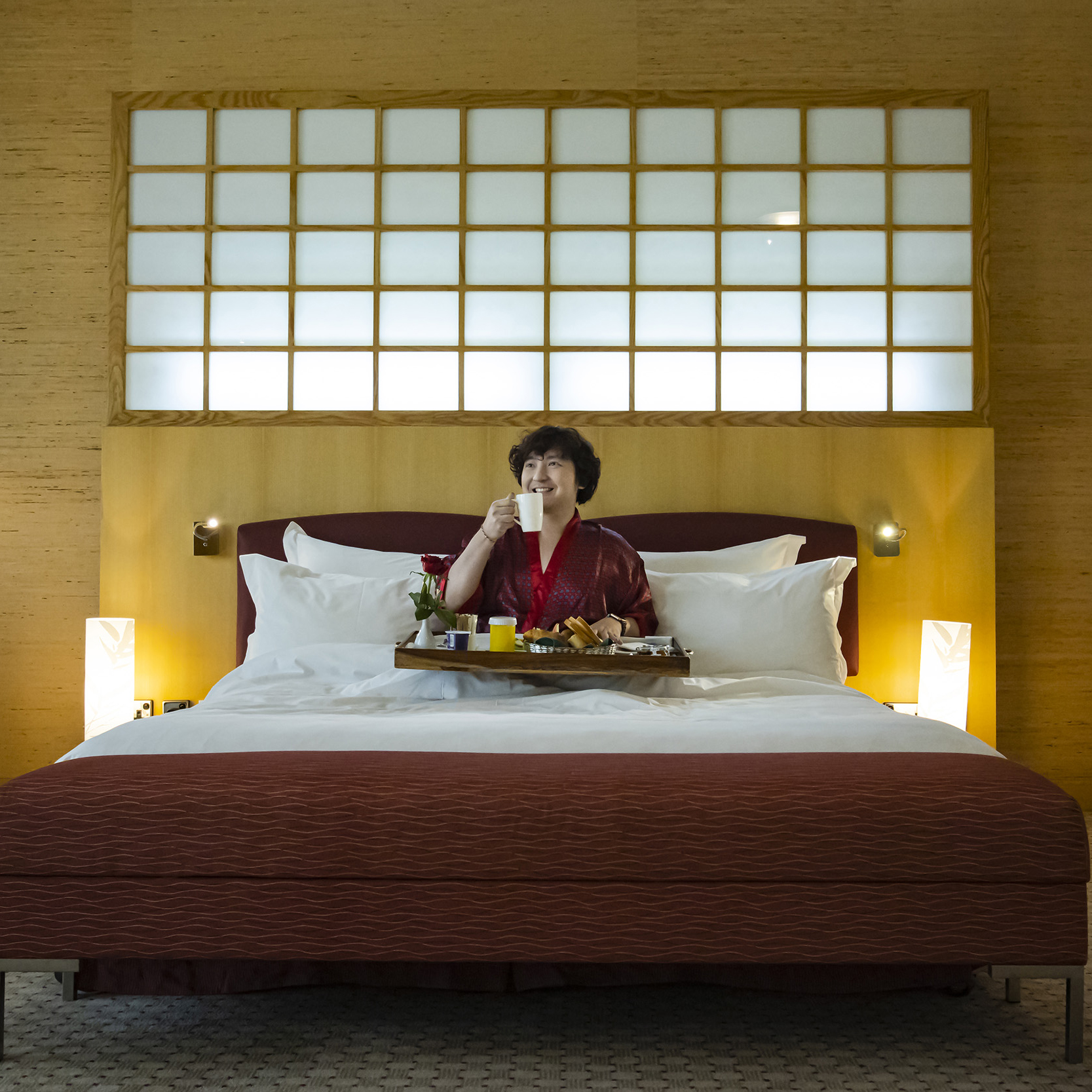 It has a separate living area, including dining table and guest bathroom.
You can also have in-room breakfast, which is very convenient all you need to do is just pre-ordered, and they will bring it straight to your room!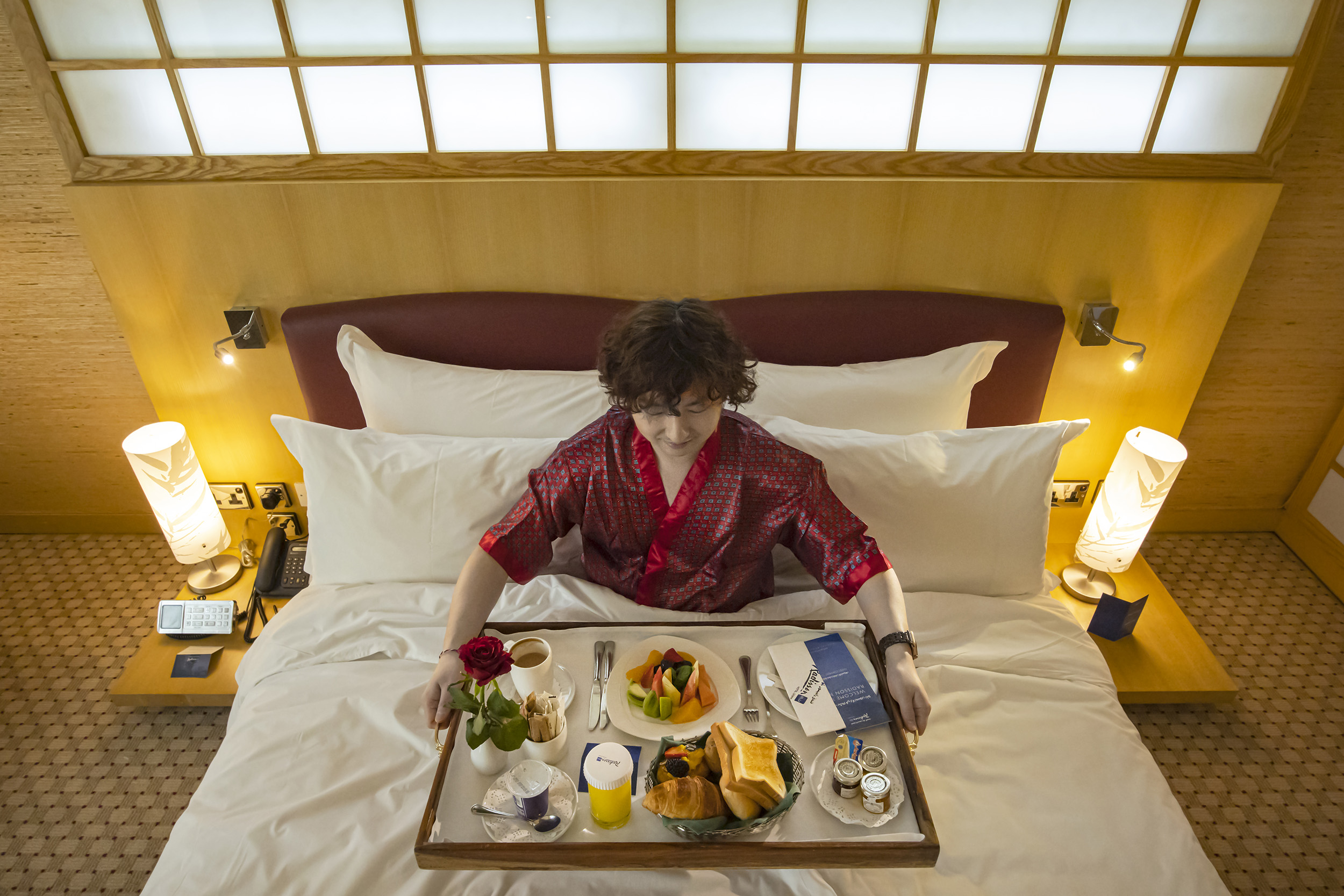 I was mesmerised by its big breakfast venue. From continental to hot breakfast, you could have them all! Arabic Coffee & Sweets are also available.
Happy Hour (alcohol) is available daily from 5 pm to 7 pm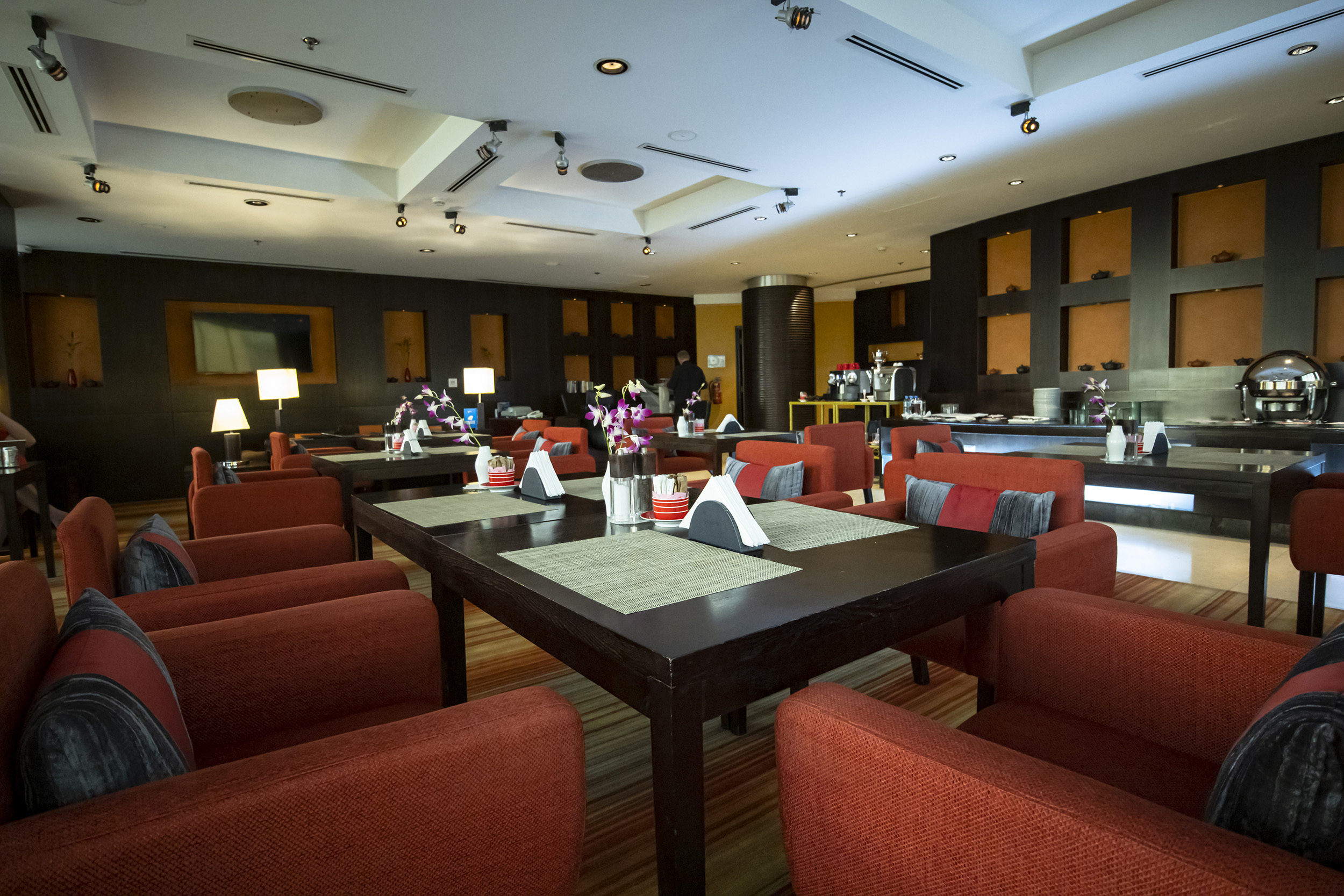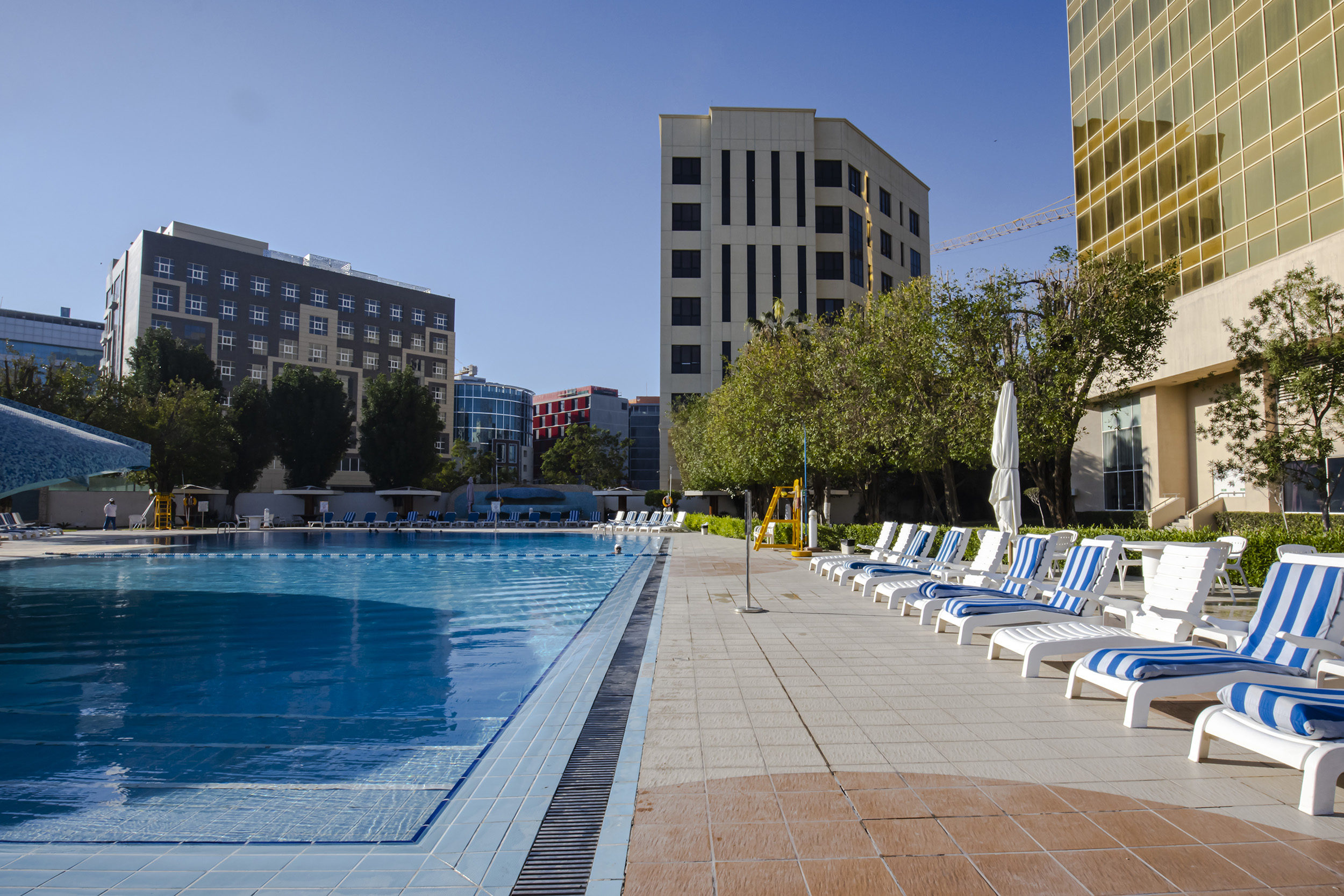 It has two swimming pool; one is for Adult and one is for Children. The main pool for adult expands huge with the Radisson Blu's Gold Building view.
Bentley's Grill
I was lucky to experience this Beautiful Alaskan Crab Cakes ? magnificent Wagyu Beef ? at Bentley's Grill ? With the unique cocktails trolley and beautiful chandelier interior, the restaurant has won ? the best romantic restaurant @timeoutdoha awards in 2019 #DineWithMalachi recommend:
To Start
??????? ???? ????? ?
Smoked Paprika, Salmon Roe and Herb Aioli.
????? ???? ?????
Truffle Chive Dressing, Lumpfish Caviar and Smoked Bottarga.
Mains
??????? ????? ???? ???? ?
Tenderloin Tips and Vegetables in Gravy Served with Truffle Mashed Potato.
Dessert
????????? ?????? ????
Marinated Raspberry and Vanilla Ice Cream.
?????? ????????? ????
Vanilla Ice Cream.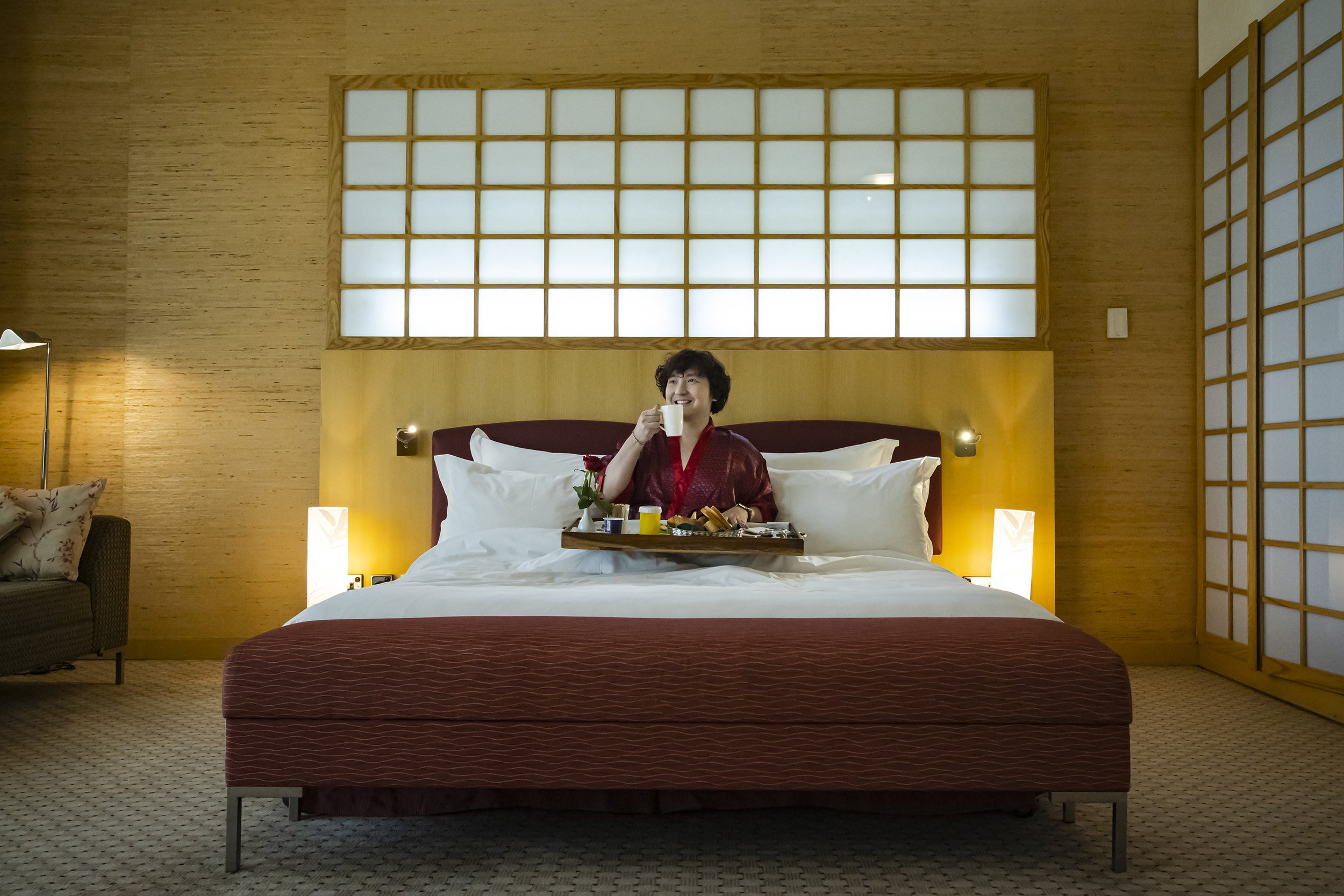 ?????????? ??? ?????????? ?????? ????? @RadissonBluhotelDoha I was lucky to discover lots of different suites that this hotel offers and this Japanese inspired room is my favourite ? Every 583 rooms and suites is inspired by local culture from England ??????? Scotland ??????? to traditional Arabic ??#TravelWithMalachi Reasons to stay @RadissonBluhotelDoha West Wing Premier Suite:
1. ?????? ??? ???????? ???????? ?????? The 72 sq m suite comes with a separate living room where you can sit down and relax while watching TV ? The two bathrooms make this room very convenient with separate bathtub ? and shower ? I really love their signature toiletries!
2. ????????????? ???? ????? ?????? ????? As much as I love to travel, nothing could beat my needs have a good night sleep ? This spray definitely helps me a lot! Oh did I say it has a turndown service every evening? ?
3. ?????? ?????? ?????? Since the lounge is located at the West Wing as well, why don't wine down during one of your evenings? ? From 5 to 7 pm, it offers complimentary snacks and two special beverages! Including cocktails ??
4. ?????? ???? ???????? ??????? With 17 restaurants available at the restaurant, it will be a very nice experience during your stay ? It offers Scottish, Japanese, Indian, Chinese, you name it! During my three days stay, wish I could try them all, I'll share one special restaurant soon ?
5. ???????? ???? ???? ?? ?????? ???? With the abundance of recreational activities and amenities, such as fitness centres, tennis courts ? large outdoor temperature-controlled swimming pool ?‍♀️ So many reasons for you to stay here! ??? Thanks to Elenita, Emre and everyone for such a first-class service! ? I truly enjoyed my stay @RadissonBluhotelDoha and truly recommend this! Hope to be back again next time xx #radissonbluedohapart of @radissonblu @radisson#RadissonBlu #Radisson
Well well, I hope you enjoy reading this, to help you learn more and inspire you why Radisson Blu Doha should be on your next holiday/staycation! ♡ Ciao for now!
Architecture & Design
100%
Gastronomy & Mixology
98%