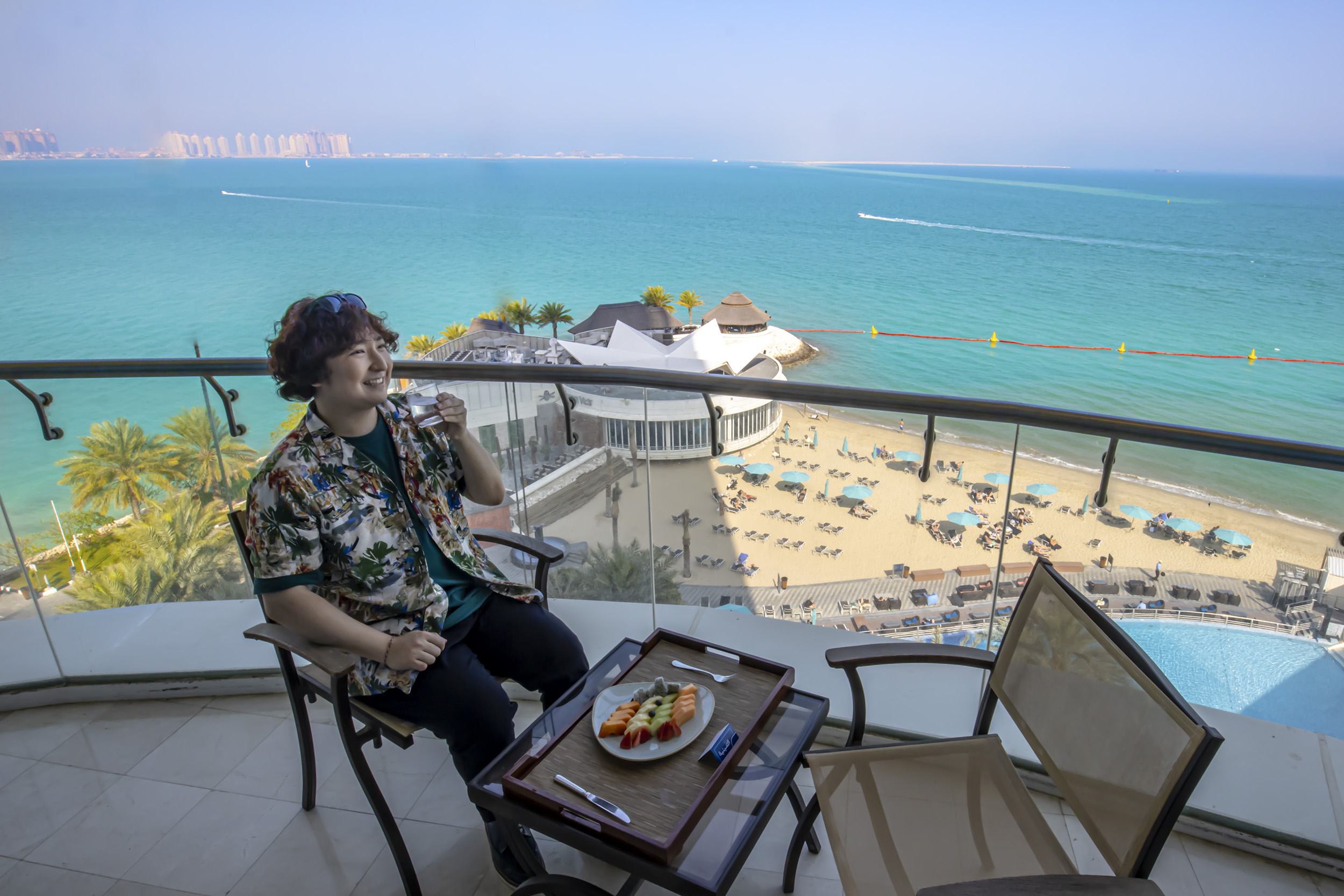 Hilton brand is the first hotel brand that works with me, since then it's always something special. No matter anywhere in the world "Make It Right" is the value that I love the most. This five star Hilton Doha is one of my favourite of all Hilton Brands. #TravelWithMalachi My Top Reasons to stay here:
Direct Access to Private Beach. 

Swing up your day at its relaxing beach with sunny weather all day long.

Spacious Suite with Panoramic Ocean.

 View Extra space with a separate living room and a dedicated large desk for work. Wake up in the morning by The Hilton Serenity Bed with Ocean View.

Private Balcony with Arabian Gulf View.

 Enjoy a refreshing drink and stunning sea views from the privacy of your balcony.

Elegant Bathroom Relax.

 Either a shower or a deep tub with an Arabian glass partition before you recline on the comfortable chaise lounge. End the day watching a show on the HDTV.

Outdoor Swimming Pool.

 A separate kids pool is available on site.

Luxurious Spa.

 Find balance, recharge and energize at Eforea spa. This transformational spa concept is the first of its kind in the Middle East.

Executive Lounge.

 Complimentary breakfast and evening refreshment.
Architecture & Design
100%
Gastronomy & Mixology
98%