When traveling to a new area in Bali, I always want to stay at a resort where connects to its local culture. Lucky me to find this Pramana Watu Kurung, where located at a local Balinese village above the Ayung River valley in Kedewatan Ubud. Pramana Watu Kurung is bonded to the surrounding environment and gives the impression that it has always been part of the local village. It features a collection of handcrafted Javanese wooden joglos that have been cleverly repurposed to create 18 well-appointed guest suites and villas.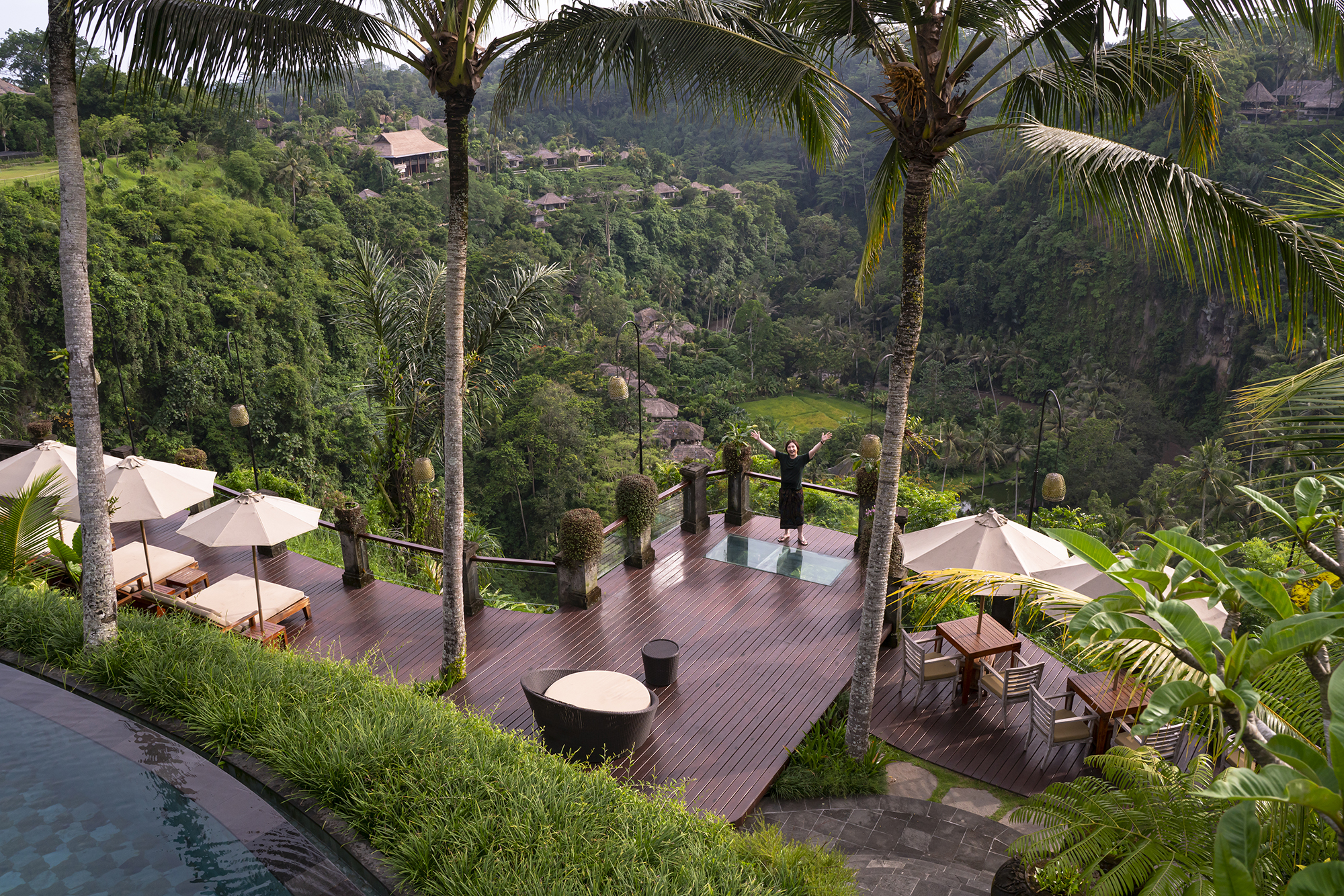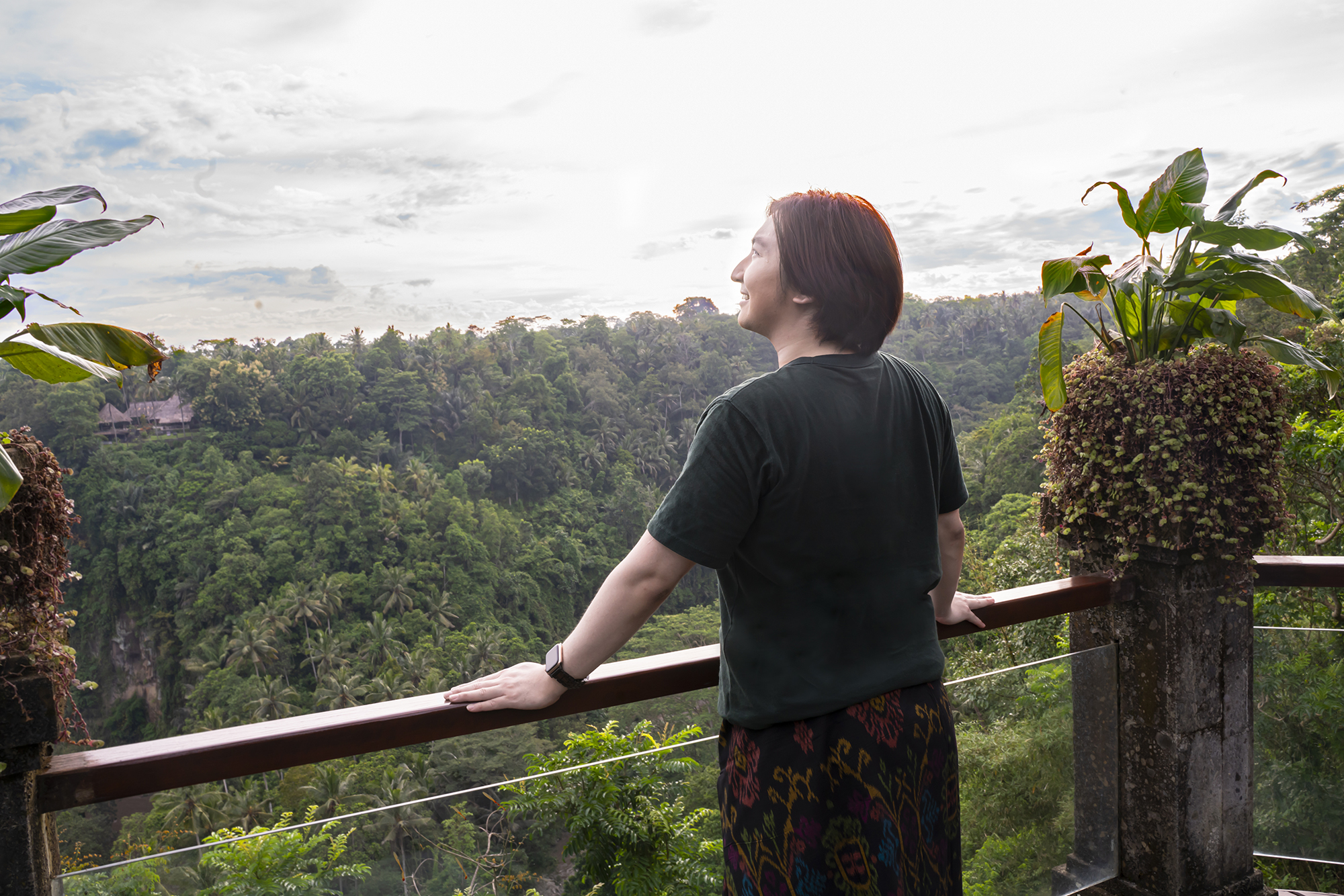 Pramana Watu Kurung is carefully designed by Wayan Wardika, a young passionate designer. The design is inspired by the spatial layout of a traditional Balinese village with "Paduraksa" a grand gate separating each space levels in the resort. This style of elaborate structure is typically used in local architecture to define the entrance to the sacred space. He also included the influence of European touch in the lobby area, design with rounded column plated with Balinese local stone craft.
A wide stone pathway lined with native flora runs straight down the middle of the resort is inspired by "Tenganan" native Balinese village. Charming wooden Javanese 'joglo' villas flow off this central axis to emulate the look of a small but integrated community. It's a combination of European design with high decorative ceiling and the wide Javanese veranda.
Each accommodation option is nestled within a private compound that is accessed via a carved natural stone 'angkul – angkul' gate inspired by the pathway of "Penglipuran" the world famous traditional Balinese village. This classic Balinese gate creates a real sense of arrival. It has small niches on either side for daily offerings to welcome higher spirits in accordance to the island's Hindu religion.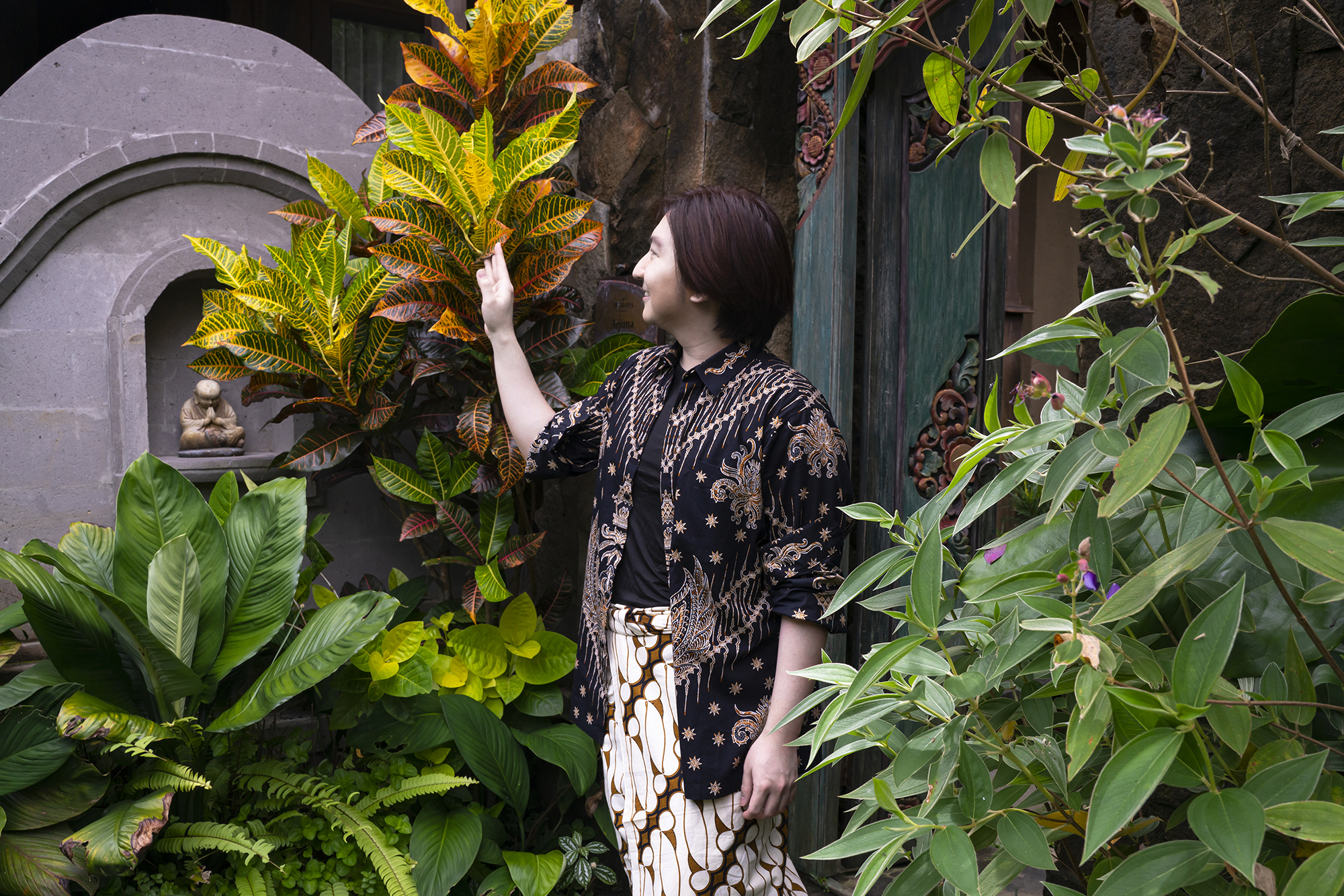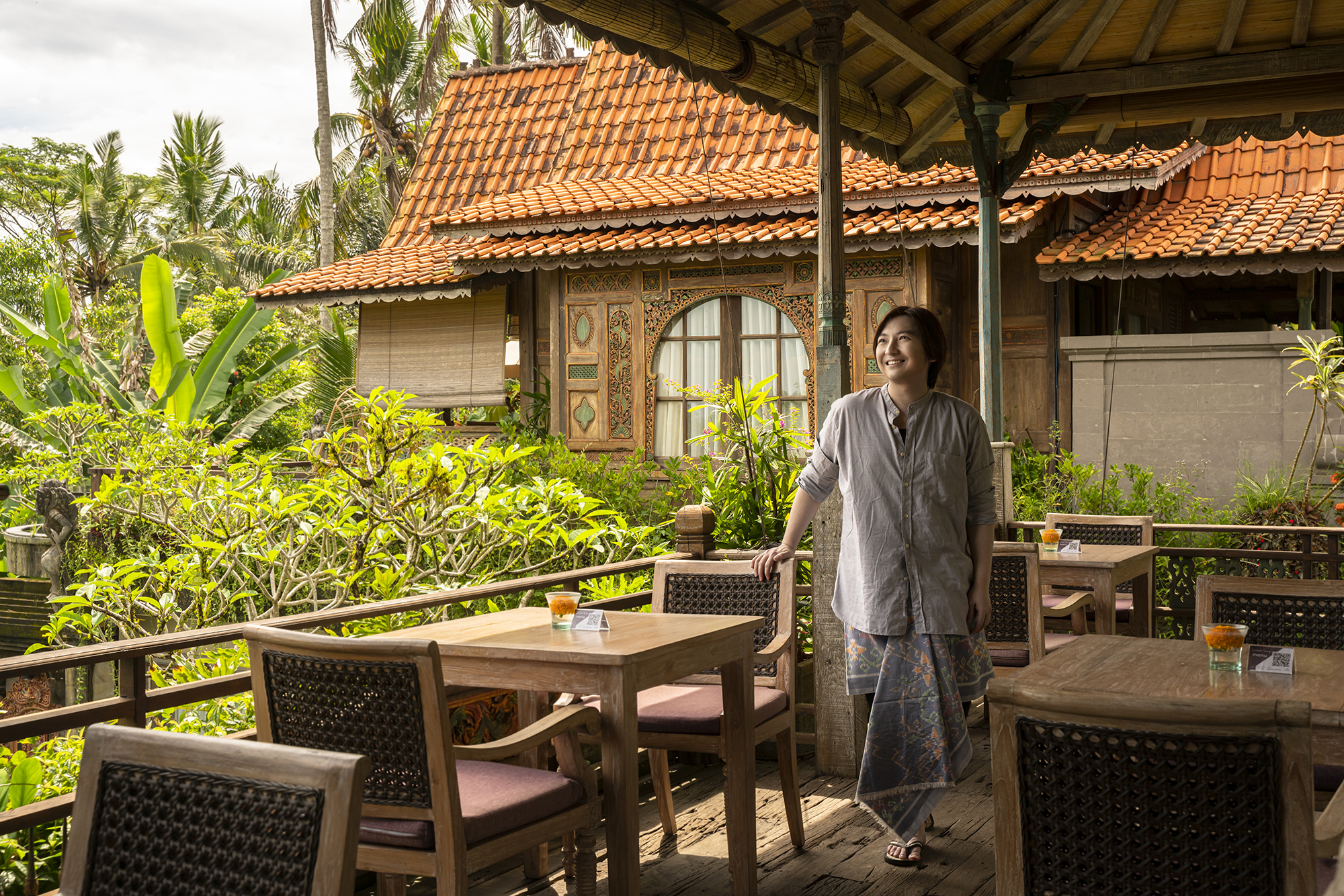 I stay at Royal Ayung Pool villa which is impeccably designed and appointed right on the edge of the magical and misty Ayung river valley to capture the essence of the beauty of the premium Ubud' nature. This ultimate Royal Ayung offers the most stunning sunset and over look to the valley, boasting with large and luxury outdoor living area, spacious bathroom, and with furnished canopied kind size bed, it is perfect for appreciating the magical location on the edge of the Ayung valley cliff.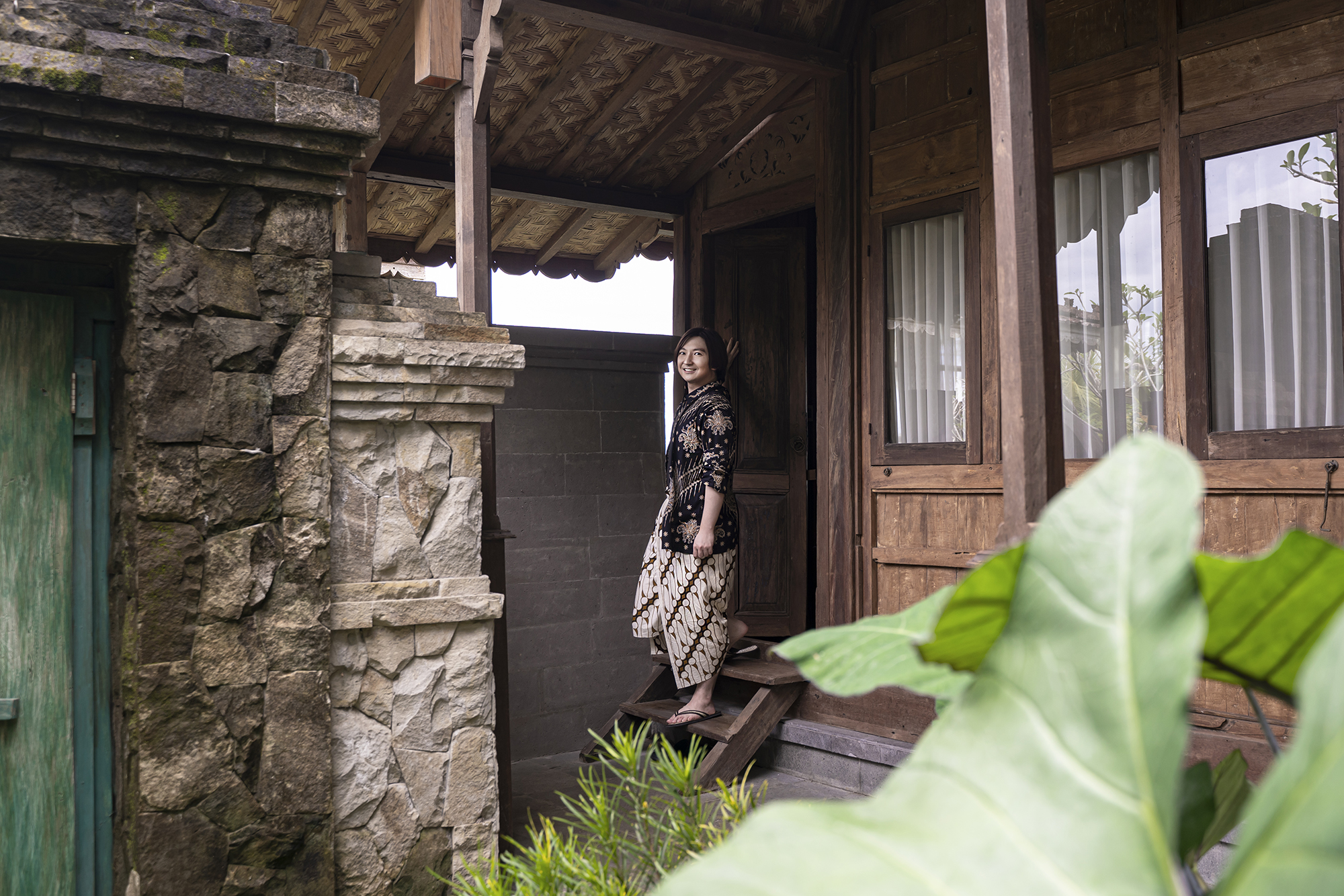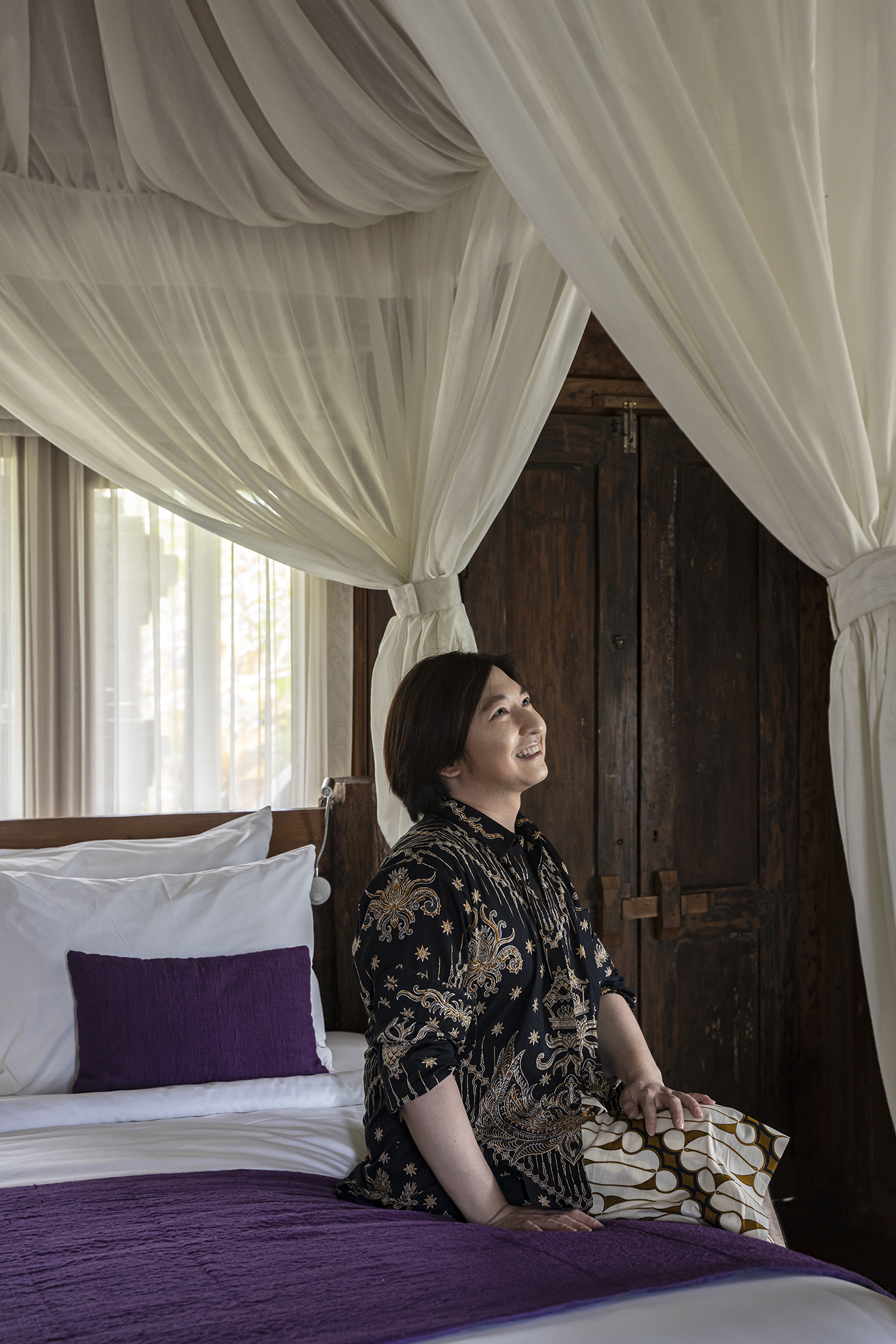 Tea & coffee making facilities
Mini bar
Electronic safe deposit box
Complimentary bottled mineral water
LED cable TV
Bathroom amenities
Hot & cold standing rain shower and bathtub
Free wireless internet
IDD telephone
Bathrobes & slipper
Terrace Balcony
Outdoor swing
Infinity Pool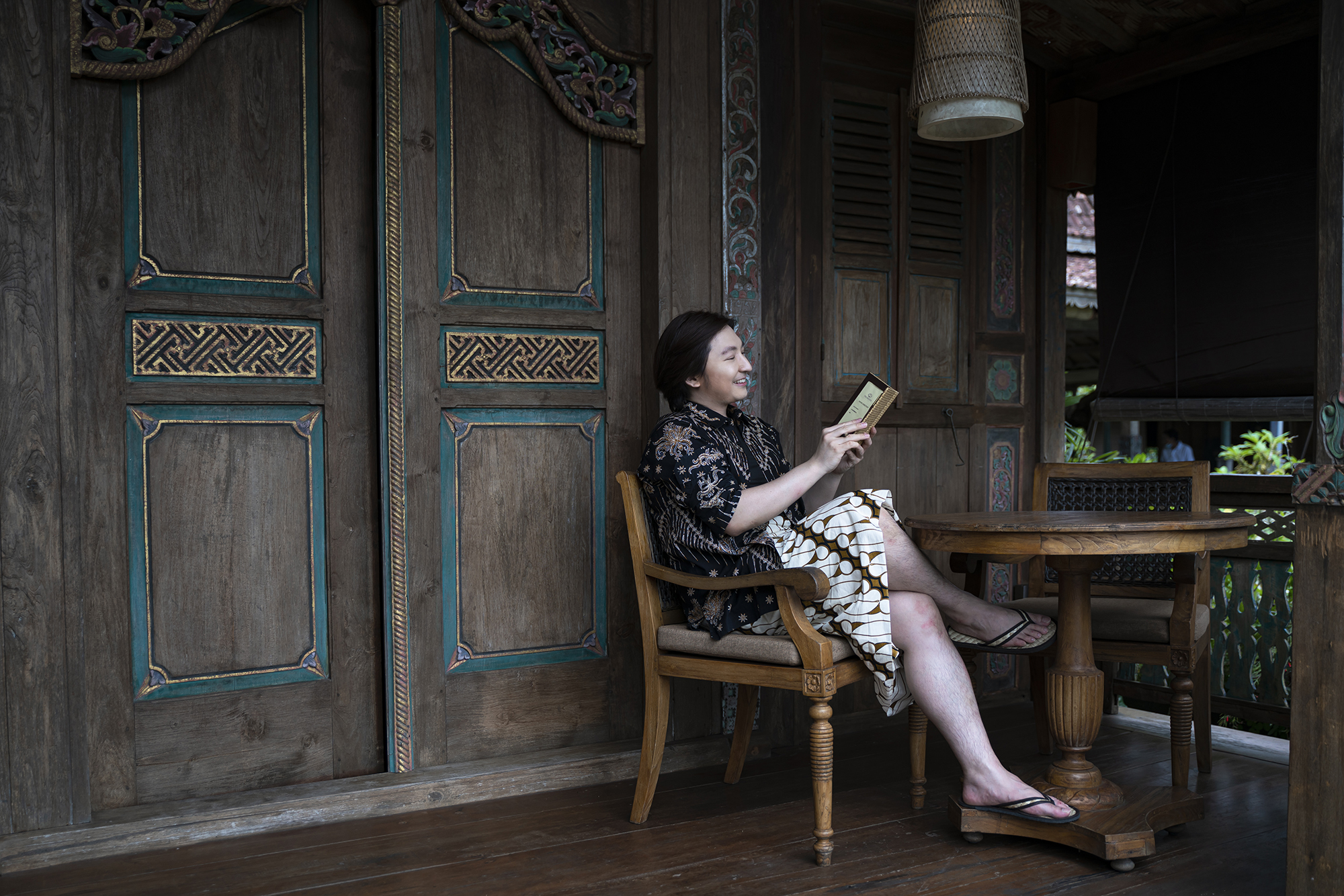 To personalise your breakfast, you can choose from American Breakfast to Indonesian Breakfast with the choice of dining at Lembah Ayung or floating breakfast at the main pool.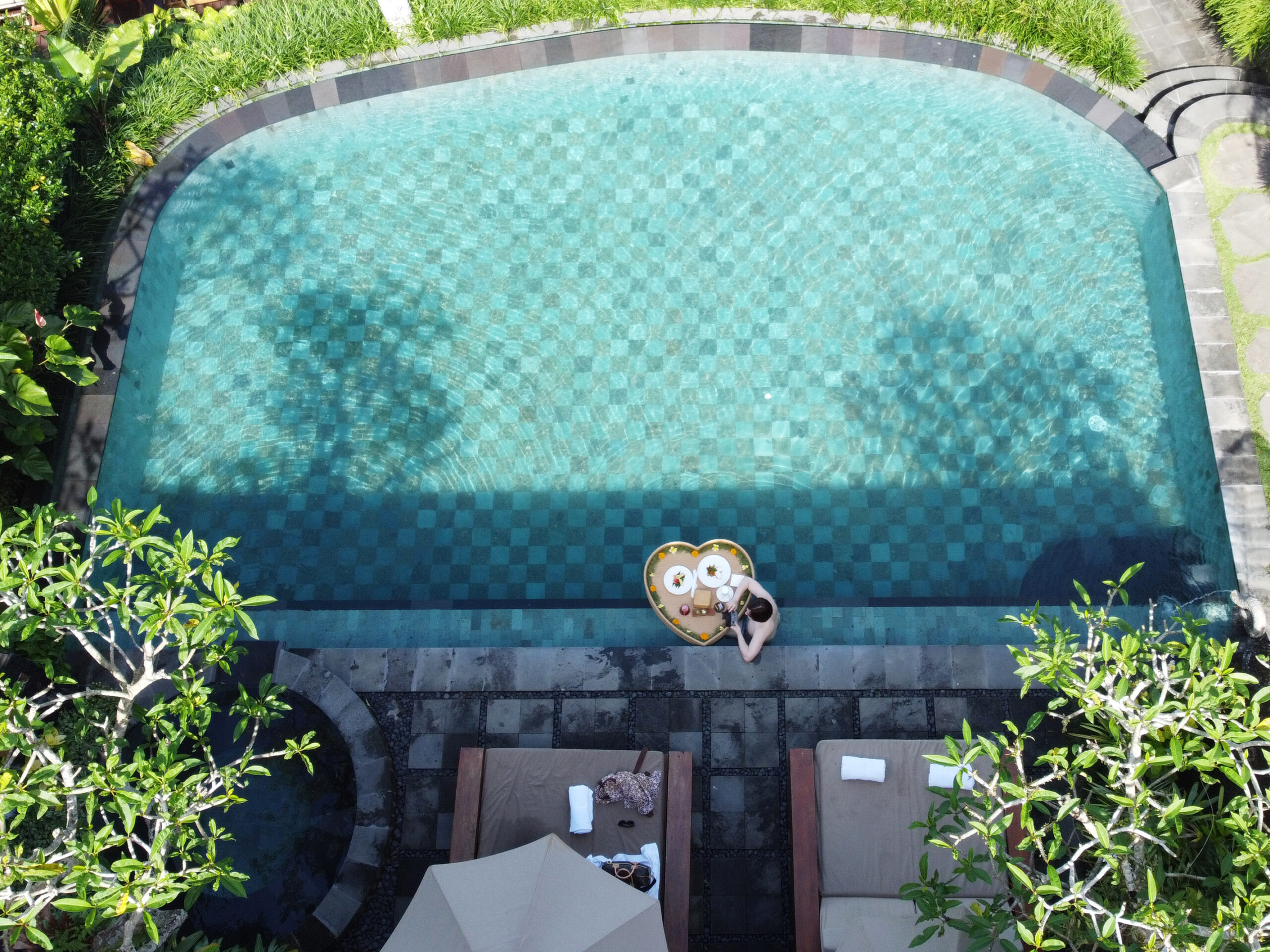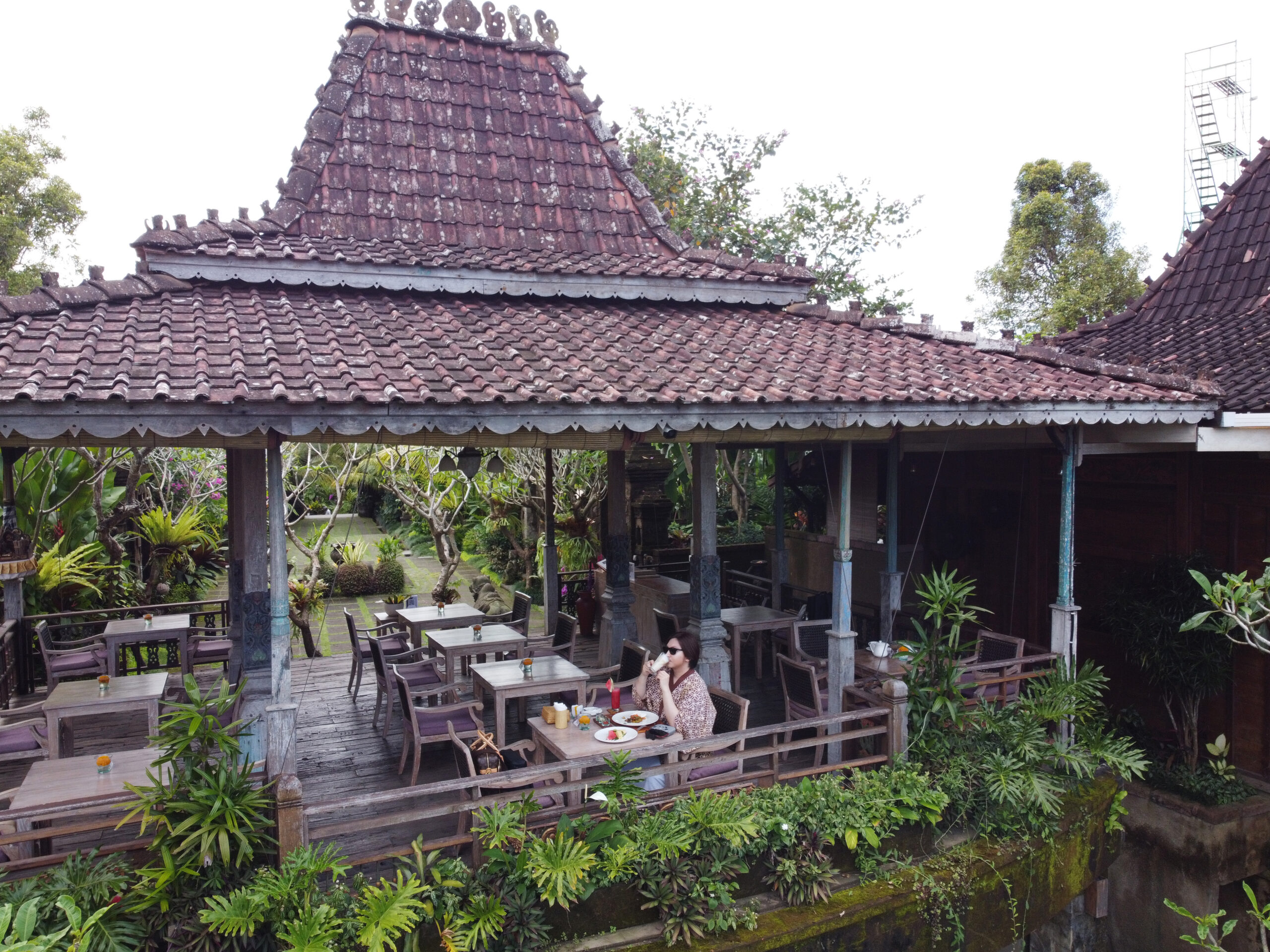 Dining Experience at Lembah Ayung Restaurant
At the end of the Resort's path lies Lembah Ayung Restaurant, an open-sided joglo supported by intricately carved columns. This antique pavilion is the focal point of Pramana Watu Kurung and provides a place for guests to gather over good food and conversation. It is strategically positioned to capture the tropical beauty of the Ayung River Valley.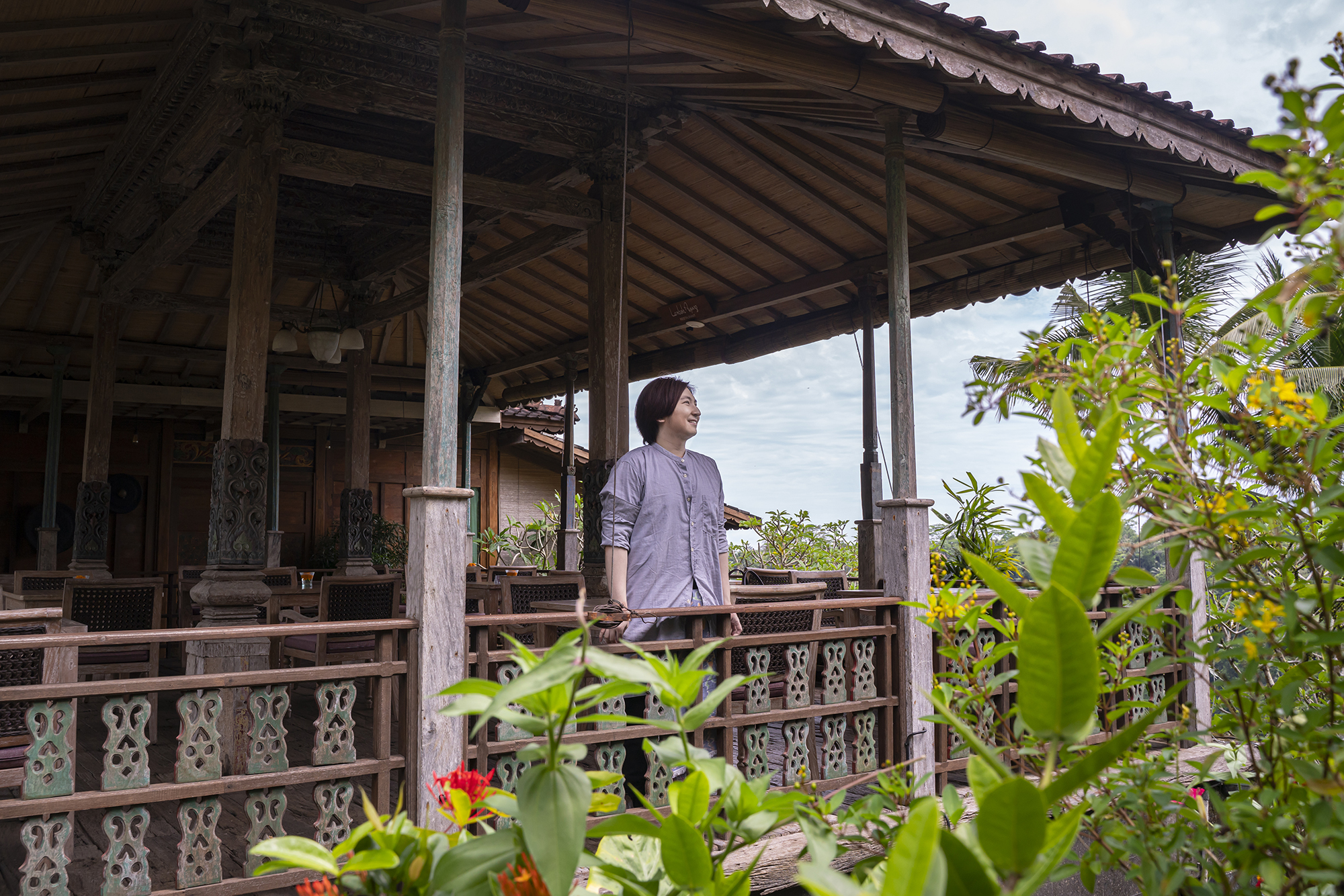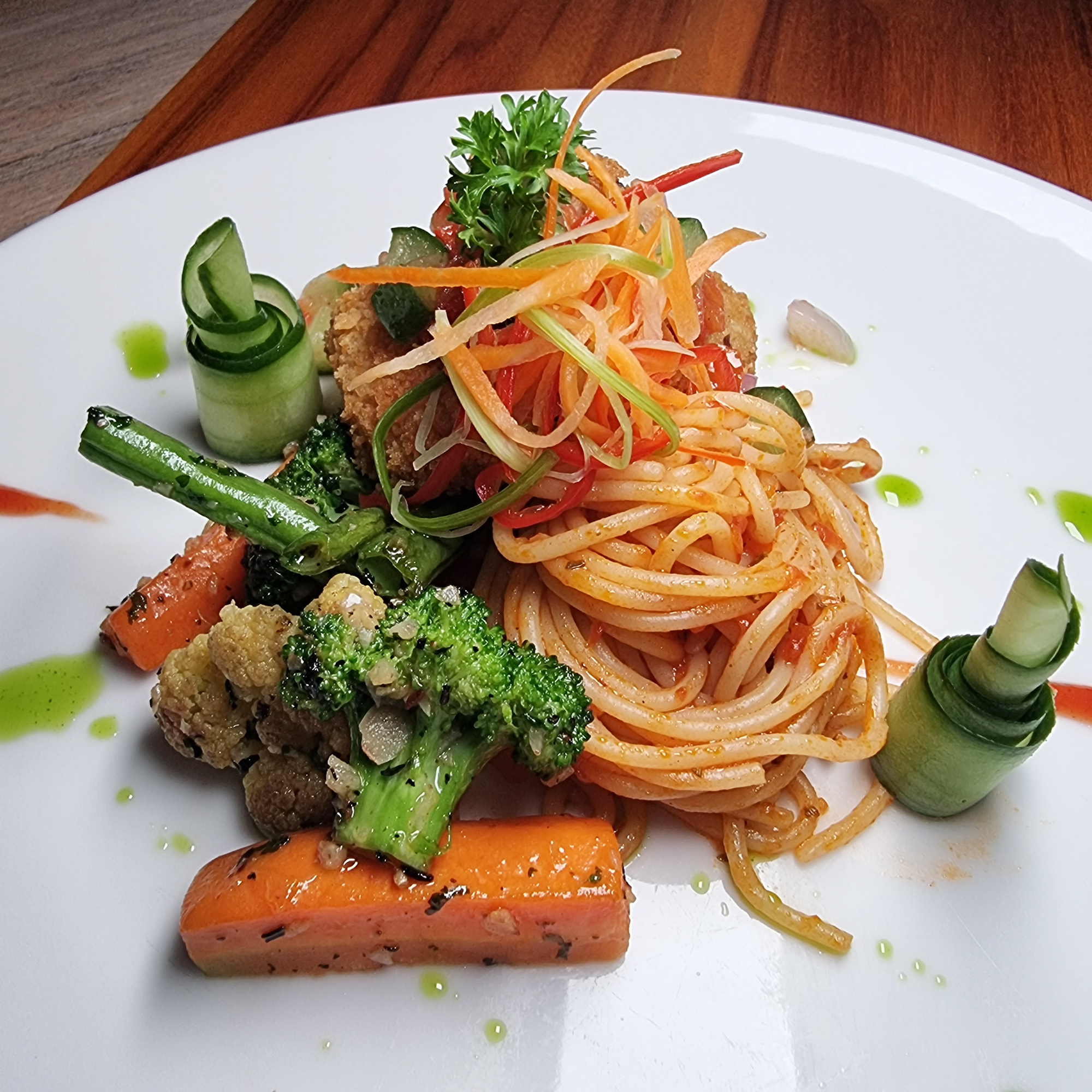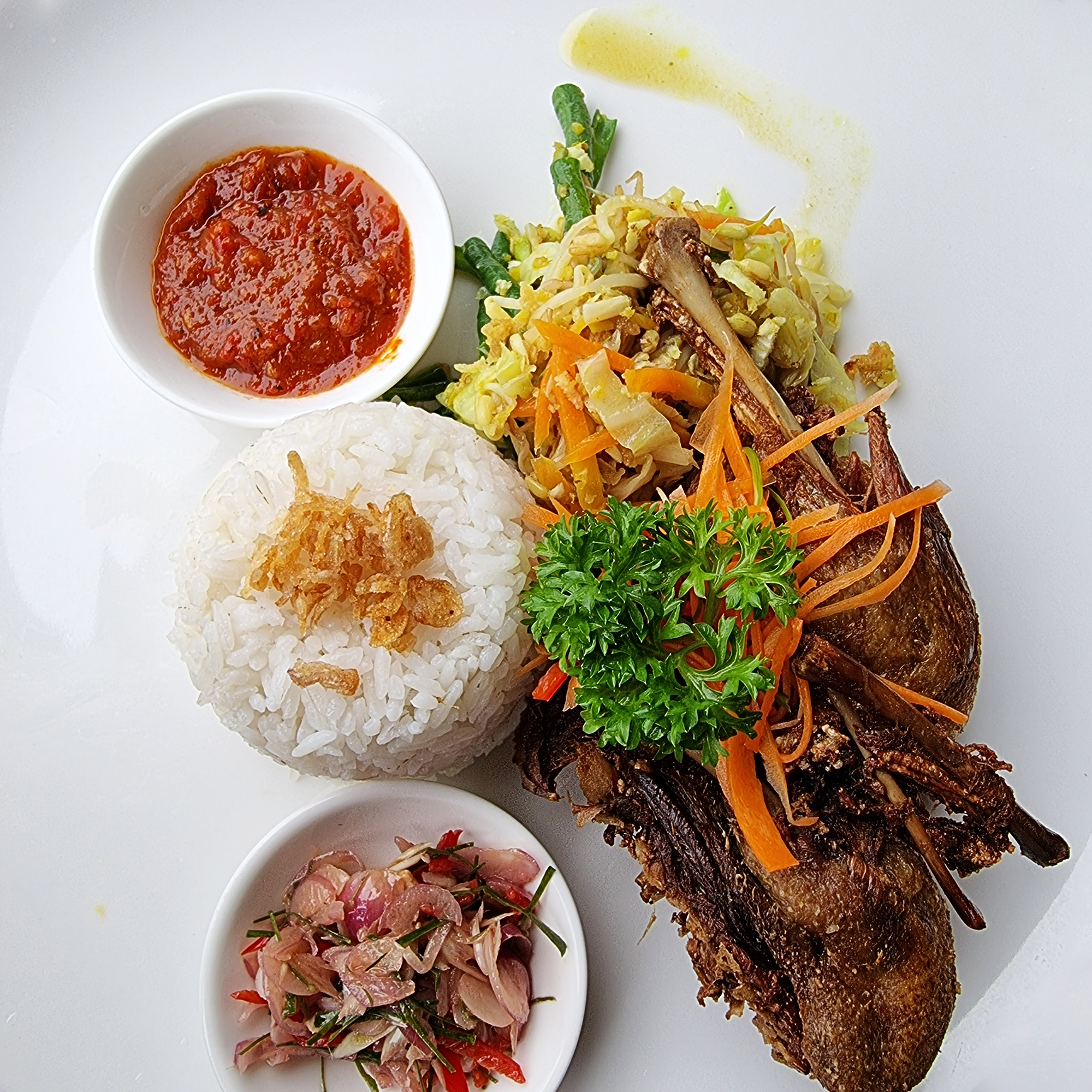 I truly recommend the Balinese Afternoon Tea Experience here for you! Not just the delicious afternoon tea but look at this view, majestic!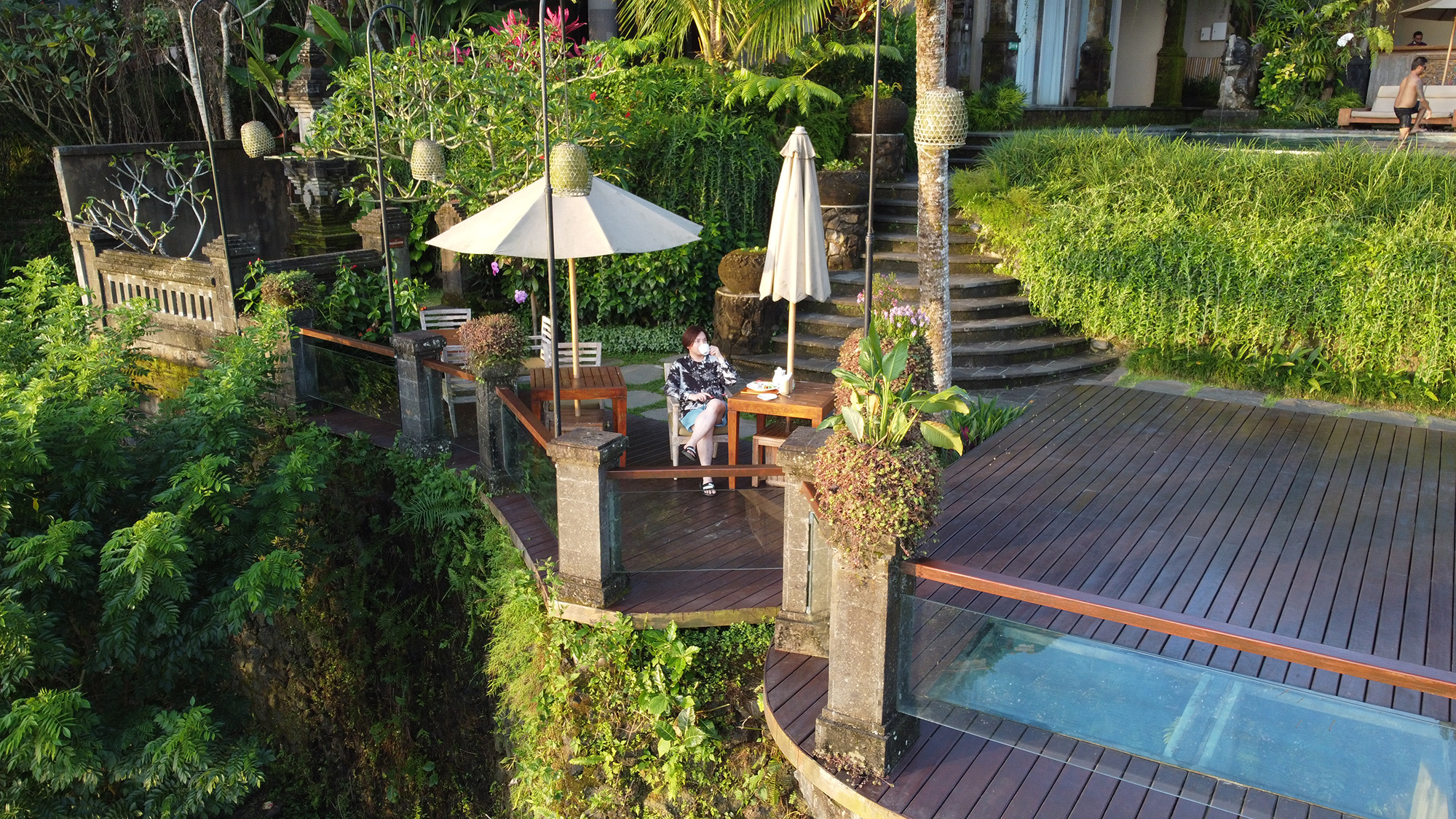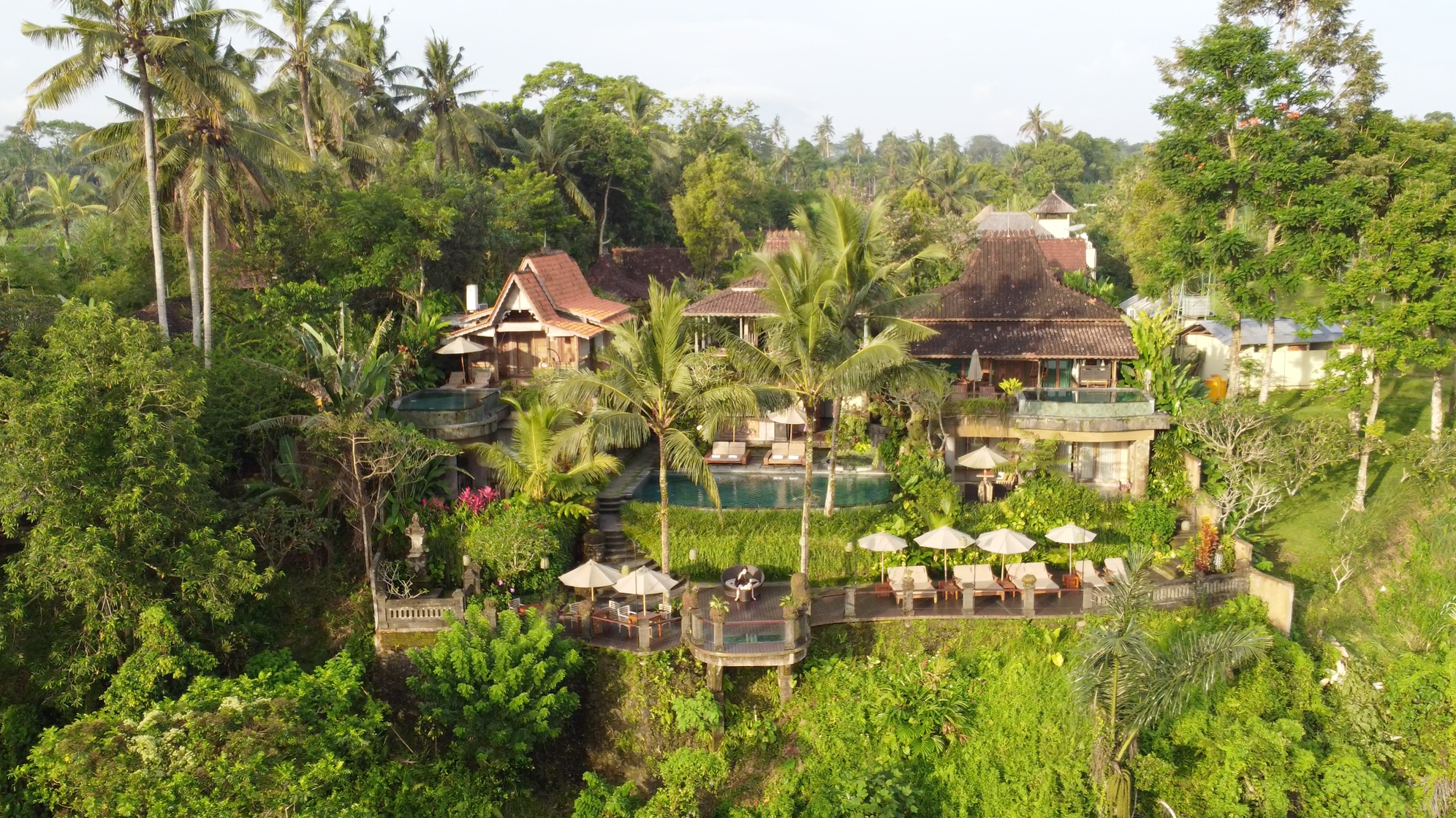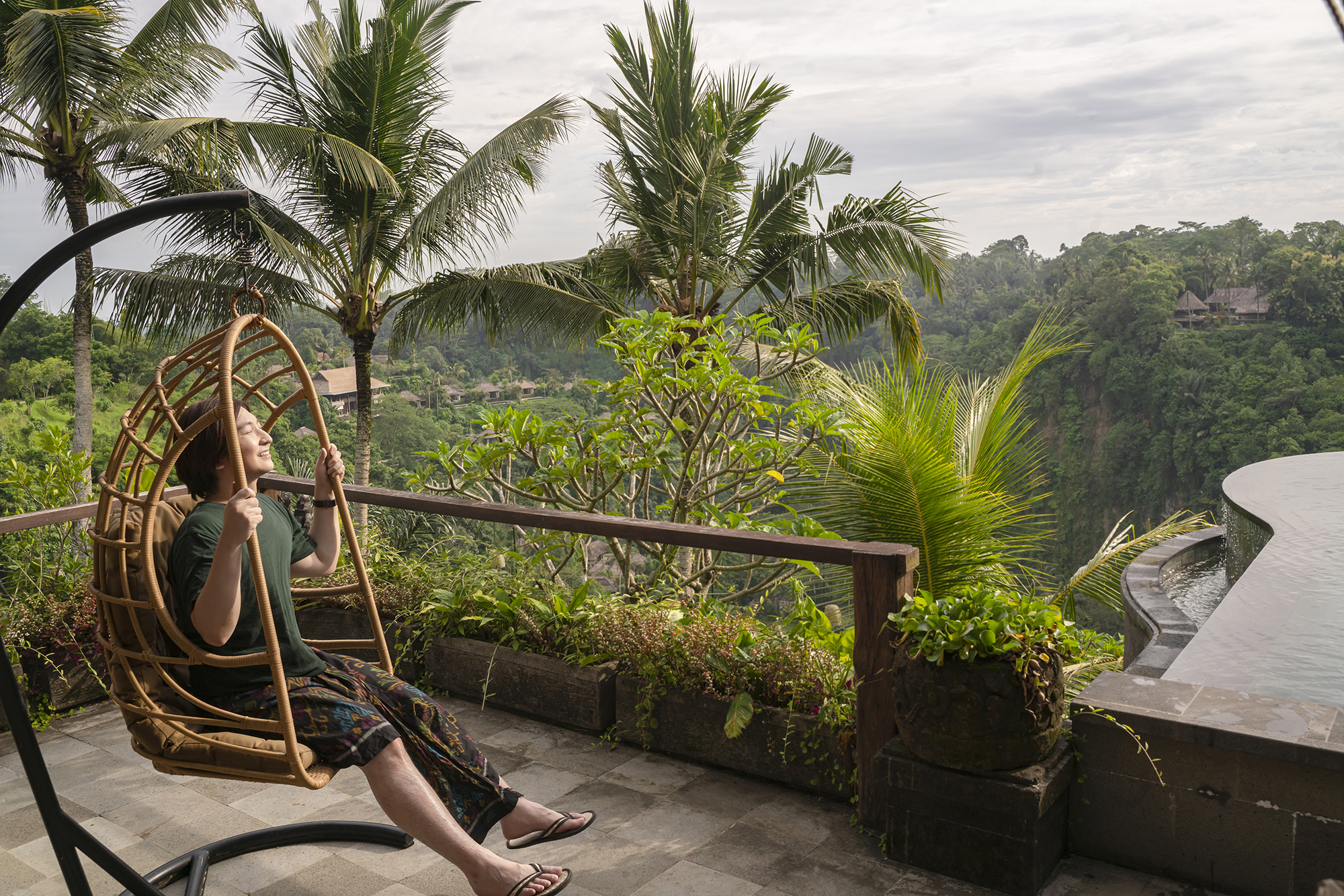 #TravelWithMalachi reasons to Experience Pramana Watu Kurung Bali:
Located at the heart of traditional Balinese Village
Pramana Watu Kurung is part of a Balinese village on the outskirts of Ubud and as a result of this unique location, activities for in-house guests are influenced by local art and culture. From classes teaching how to make temple offerings to mastering the graceful movements of traditional dance and learning to cook Balinese cuisine, there is something for just about everyone.
Afternoon Tea by the Ayung River Valley
I recommend sitting outdoor at the corner facing the Ayung River Valley
Dining Esxperience at Lembah Ayung Restaurant
Recommended menu: Crispy Duck Watukurung, Soto Ayam, Seafood Pasta
Outdoor activities
Early morning trekking excursions through the neighbouring rice fields provide an opportunity to experience village life up close and personal. There are also fascinating temple tours as well as bike rides to explore the island's tropical beauty. Every month, the resort conducts a village clean-up and guests are more than welcome to participate.
Massage at Pramana Spa
Authentic traditional Massage its combined with Balinese technique, stretching, long stroke skin rolling, palm, thumbs pressure techniques to balance the energy centers and improve the integration of your internal systems, blood circulation and release stress.
Floating Breakfast
Choose your floating breakfast from either the main pool or your villa's private pool.
Well well, that's my whole experience at Pramana Watu Kurung. I hope you enjoy reading this, to help you learn more and inspire you why Pramana Watu Kurung should be on your next holiday/staycation! ♡ Ciao for now!
Architecture & Design
100%
Gastronomy & Mixology
90%