I remember my first yoga class was Body Balance beginner class from LesMills at one of the gyms in Indonesia and it was awesome! At first, I join it just for fun as my friend asked me to accompany him as he didn't want to be the only newbie in the class, so I thought why not? Once I attended the first class, I truly remember my body just felt very relax and the next two days I joined another class which is Hatha Yoga. I feel Yoga help reduce my stress level and anxiety. I think everyone should try it! Don't be shy as there's always the first time and perhaps you could ask your friend to join you.
Recently I really enjoy the Hatha Yoga class at Four Seasons Jimbaran Bay Bali. I was lucky as I attended the class during sunset and it was very beautiful at their Nirvana Shanti Yoga Bale. I am grateful that I joined Sunset Yoga at Four Seasons Hotel at Jimbaran Bali, t first I thought it would be just a normal yoga class but turns out I learned a lot.
From all these experiences, I decided to have a yoga mat at home and do it by myself whenever I feel stress or tired after a very long day. What I did just roll out my yoga mat and it helps me a lot.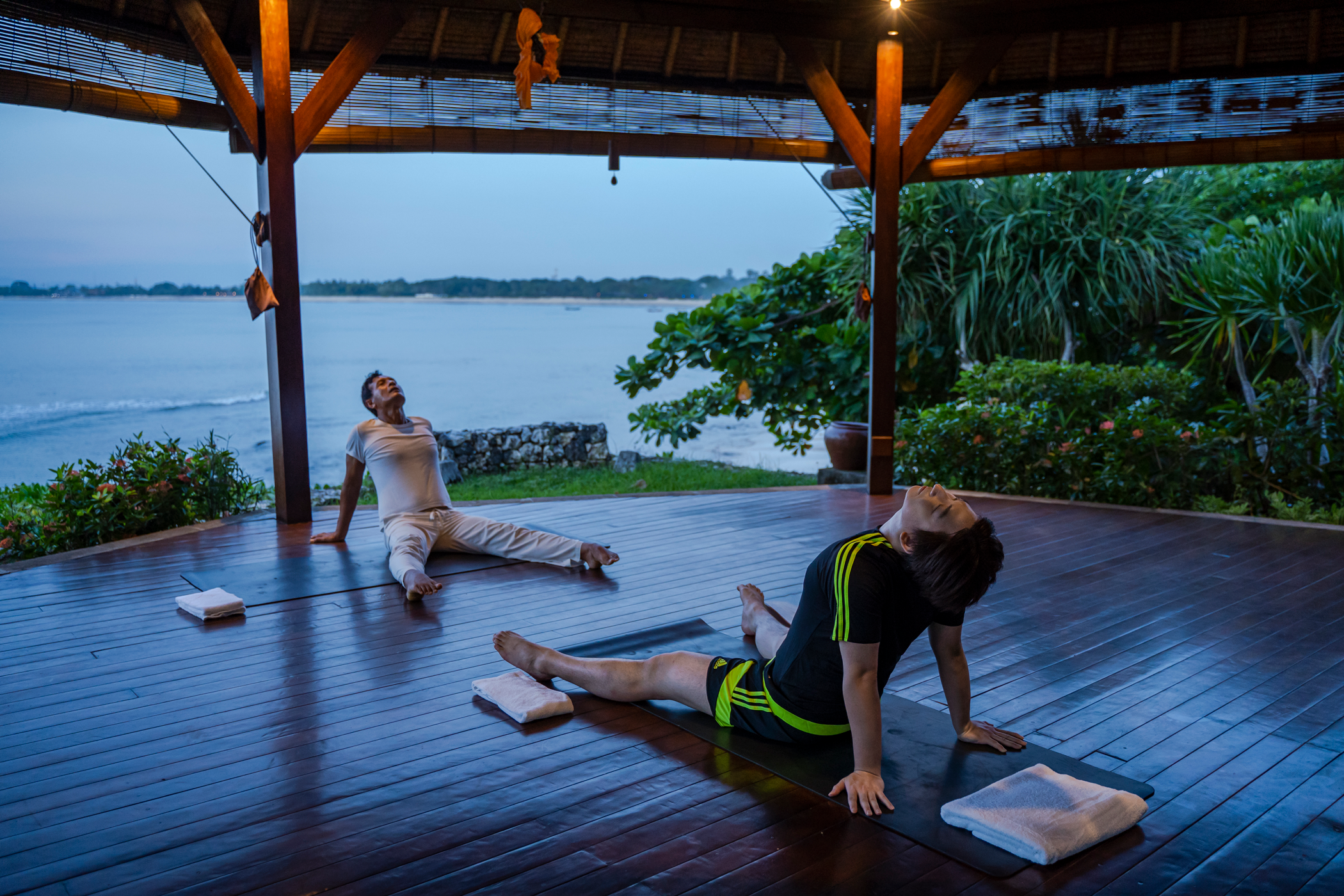 In this pic: Stefano Malachi attends Hatha Yoga Class at Four Seasons Jimbaran Bay Bali
Growing up in Indonesia, Spa is very familiar for Indonesians as it is part of ancient Indonesian traditions that began more than 2,000 years ago. It does make sense that Spa has been at the heart of Stefano Malachi as he believes spa embodies holistic healing. I love Spa, it is where inner beauty meets outer beauty and the Apurva Spa at Kempinski Bali is my favourite, I've been there from time to time!.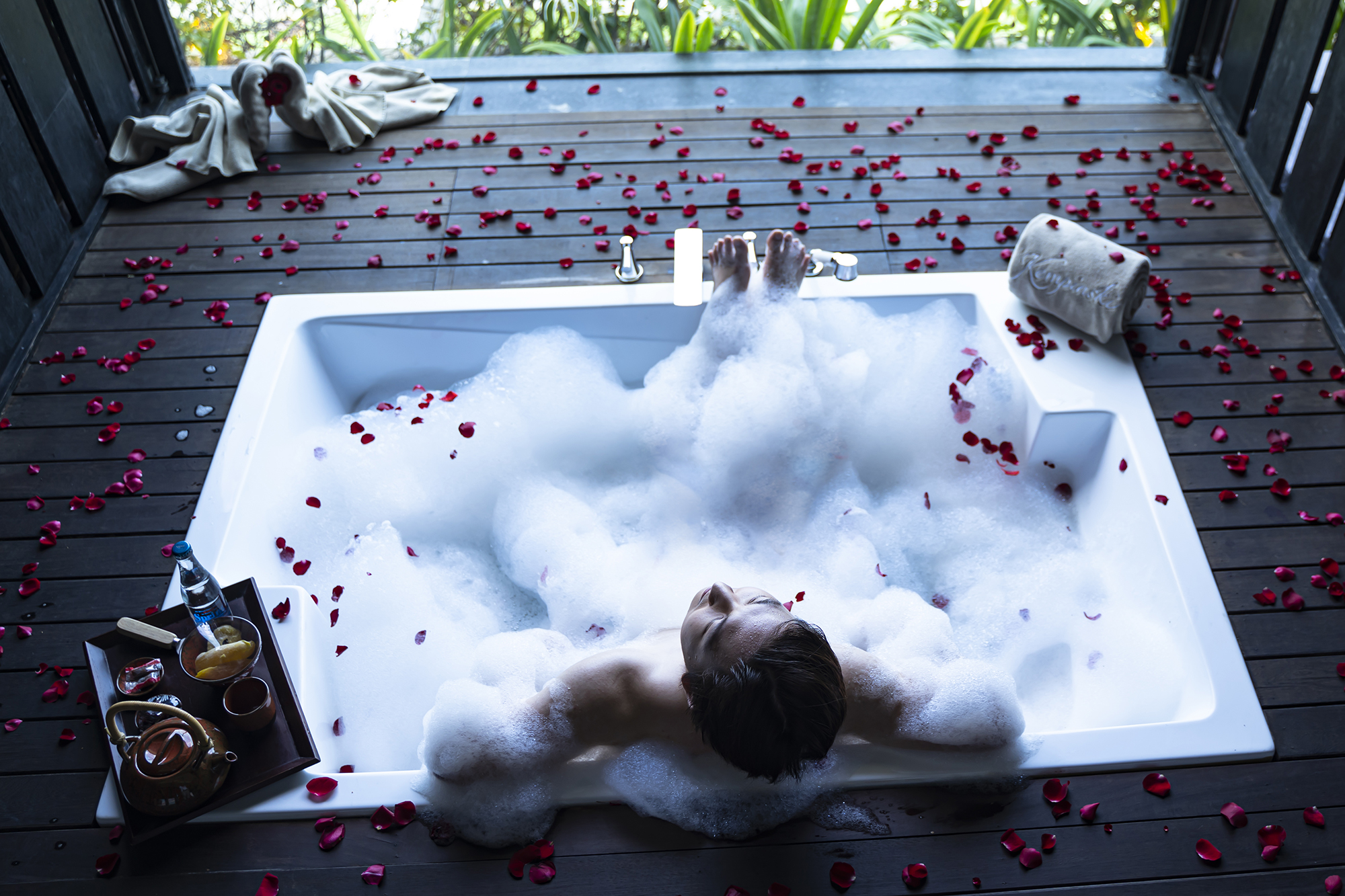 In this pic: Stefano Malachi at the Apurva Spa, Kempinski Bali
The other thing that helps me a lot is meditating. I use this amazing Headspace app, almost at any time of the day. I love listening to the sleep casts every time before bed. Overall I am amazed about the Headspace app to meditate, it has lots of real-life situations from simply taking a break meditation to panicking mediation. And in my situation, it helps me a lot to reduce my anxiety, all I need just open the app and start meditating anywhere anytime I need it the most.
I hope on this World Well-Being Week people could start doing little things such as yoga and meditation to maintain wellness. I feel it is super important to keep ourselves healthy especially in mental health, as we live in this fast pace world, sometimes we just need to take a little break, use that short time to meditate before continuing the day. Wishing everyone wellness on this World WellBeing Week!
View this post on Instagram